5
Leading causes of subsidence
The word subsidence is thrown around a lot but many are still confused as to what it really is. Put simply, subsidence is the downward shifting of the ground. If a structural engineer tells you your home is suffering from subsidence, what they're really telling you is that your home is sinking.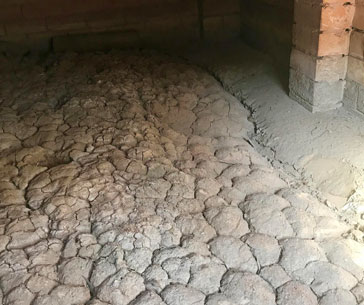 Subsidence Cause No. 1:
Reactive Clay Soil
Reactive clay soil is a dense material that expands or contracts under different weather conditions. When it's wet and cool, reactive clay soil absorbs moisture and expands but when it's hot and dry, it shrinks. It's the contraction of the soil that can cause the subsidence of your home.
Subsidence can also come from the introduction of new plants and trees as well as new drainage systems or altered ones. They draw more water out of the ground than usual to dramatically impact the stability of your home's foundations.
Subsidence Cause No. 2:
Water Erosion
Water erosion is often a cause of subsidence. When water pools into a specific spot in the ground too much, the soil becomes saturated and weak. If this water happens to pool into the soil under your home, your home will no longer be sitting on stable ground.
Burst, cracked and leaking pipes near or around your home can pool water. Overflowing stormwater drains, mains inlet pipes and unconnected downpipes also cause subsidence.
Subsidence Cause No. 3:
Tree Roots and Nearby Vegetation
Thirsty tree roots and vegetation draw water out of the ground under your home. The soil becomes aerated and unstable and as a result subsidence occurs.
Sickly vegetation is especially thirsty. They have a lot of roots that suck more water out of the soil than healthy plants do.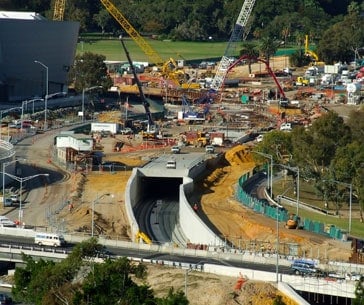 Subsidence Cause No. 4:
Vibrations
Subsidence can occur due to dramatic vibrations in the ground. Vibrations from a nearby construction site, a main road where heavy vehicles travel all day or nearby train lines with heavy train carriages running at high speed aerate and destabilise the ground.
A nearby airport with planes taking off and landing all day can also cause subsidence.
Subsidence Cause No. 5:
Poor Workmanship
A major cause of subsidence is poor workmanship. If contractors and builders haven't poured trenches or compacted the ground under your home, it won't be stable for long. Poor workmanship and negligence can result in weak, aerated and voided soil, ready to subside. The installation of poor or faulty drainage can cause water erosion which also leads to subsidence.
Is your home suffering from
subsidence?
Subsidence can impact your home dramatically. If you leave it unchecked too long, you may be endangering your safety and the safety of your family.
If you suspect your house is suffering subsidence, it's worth having it inspected sooner than later. We're happy to take a look at your home for FREE.
When you work with us, we promise
Free structural inspections
We take a look at your sinking house at no charge.
Personal, friendly service
We'll treat your home as if it's ours.
Simple, transparent quotes
Our sinking house repair quotes come with easy to understand computer-generated drawings that detail our proposed solution.
Minimal disruptions to your life
Stabilisation and re-levelling of your sinking house shouldn't take more than a day.
Minimal disruptions to your home
We don't use underpinning and we don't knock down anything.
Affordable pricing
Unlike many other building companies, we typically only charge between $4,000 to $8,000 to underpin and lift a sinking house. See our full list of prices.
Permanent fixes
We're thorough in what we do, a sinking house we stabilise stands firm for good.
10-year warranty
In the rare case your house sinks again, we'll be back too, at no extra cost
Book a FREE inspection of your subsiding home today!
Book a FREE inspection of your subsiding home today!
help and advice
A resource collection of articles, tips and advice