What are the signs of 
sinking floor

piers?
Piers, also commonly referred to as floor piers or house piers, are of tantamount importance to your home. They sit under your house to carry your floors, your load bearing walls and everything else including the roof. They're even carrying you and your family.
If your floor piers happen to fail, there'll be an impact on the rest of the house. Parts of your house may sink inwards. In the most extreme circumstances, parts of your house may even collapse. Have a bad feeling your house is sitting on sinking floor piers? Here are the signs you need to look out for.
Sinking Floor Piers Sign No. 1:
Cracking Gyprock Walls
Sinking floor piers don't tend to crack masonry walls. But if your home features cracked Gyprock walls, the possibility of unevenly sinking floor piers under your home is strong. Your floor piers are sinking at different rates, forcing pressure upwards into the walls, causing cracks.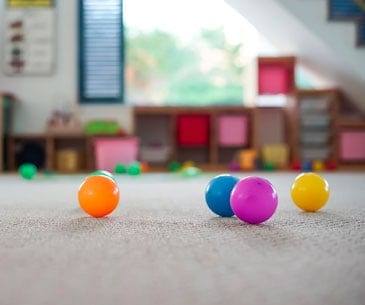 Sinking Floor Piers Sign No. 2:
Objects Move on the Floor
One of the easiest ways to tell if you have sinking floor piers is to place a ball or a children's toy with wheels on the floor. Different floor piers sink at different rates causing an uneven shift throughout your entire home. If these objects happen to roll one way or another down to a certain point, there's a likelihood you have sinking floor piers.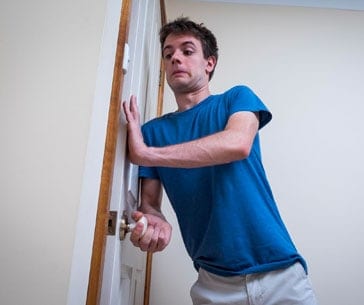 Sinking Floor Piers Sign No. 3:
Internal Doors Jam
If the bottom of a door has started jamming against the floor when you open it, there's a likelihood the floor directly underneath us suffering from a sinking pier.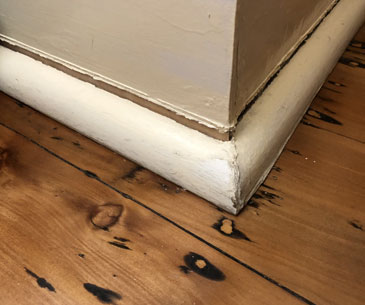 Sinking Floor Piers Sign No. 4:
You feel a dip when you walk
Some floor piers may have sunken faster and deeper than others causing the floor to slant downwards. In some cases, these physical slants aren't obvious. But if you and your family can feel or even see it, you need to get your floor piers inspected.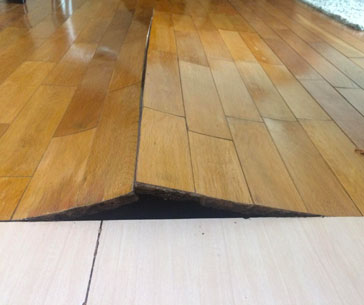 Sinking Floor Piers Sign No. 5:
Bouncing Floorboards
If walking along the floor around the central area of your house gives you a bouncing sensation, it's possible your floor piers have sunken.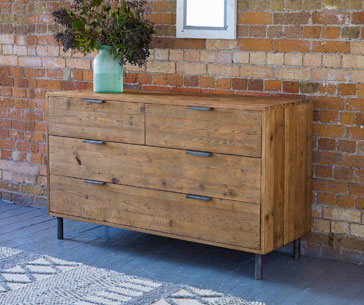 Sinking Floor Piers Sign No. 6:
Rattling Furniture
Furniture that sits on uneven floors are likely to rattle as the feet of the furniture aren't placed on the floor properly. Cupboard doors may rattle when you open them. Your couches legs may rattle when you sit at one end or the other. This may mean your floorboards are failing due to sinking floor piers.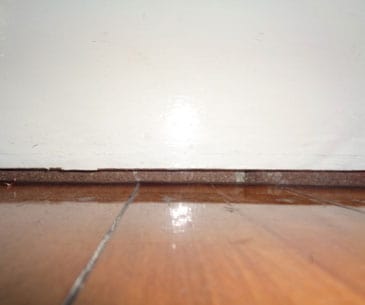 Sinking Floor Piers Sign No. 7:
Gaps Under Skirting Boards
Skirting boards are meant to sit flush against the base of your interior walls. If they're peeling away to reveal gaps right underneath the masonry walls of your home, sinking floor piers may be the cause. The skirting has moved, but the masonry hasn't.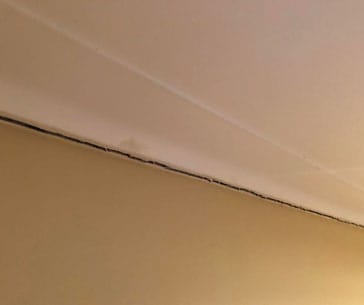 Sinking Floor Piers Sign No. 8:
Ceiling Cracks and Falling
With some floor piers sinking more than others, pressure is being exerted on the floor of your home. This force travels up the walls into the ceiling to cause cracks. Sometimes ornamental cornice may crack and fall from the ceiling corners too.
Need to stop your floor piers 
sinking 

further?
If you're experiencing any of the signs of sinking floor piers in your home, it's time to have your house inspected. We'd love to help. Our house inspections are FREE.
When you work with us, we promise
Free structural inspections
We take a look at your sinking floor piers at no charge.
Personal, friendly service
We'll treat your home as if it's ours.
Simple, transparent quotes
Our pier repair quotes come with easy to understand computer-generated drawings that detail our proposed solution.
Minimal disruptions to your life
Stabilisation and re-levelling of your sinking floor piers shouldn't take more than a day.
Minimal disruptions to your home
We never knock down or rebuild floor piers.
Affordable pricing
We aim to offer the most competitive prices around. If our price isn't the lowest, we promise to beat any like for like quote by 5%.
Permanent fixes
We're thorough in what we do, piers we stabilise stay solid for good.
10-year warranty
In the rare case your floor piers sink again, we'll be back to fix them at no extra cost.
Book a FREE inspection of your floor piers today!
Book a FREE inspection of your floor piers today!
help and advice
A resource collection of articles, tips and advice