Some
leaning walls

are obvious to the naked eye. Some aren't.
A leaning wall is aesthetically out of sync with the rest of your home and the surrounding landscape. They're a major eyesore, especially if you've worked hard making your home beautiful. And if it's leaning over just enough, it could collapse without any warning making it dangerous too.
But these ugly, leaning walls are the obvious ones. There are leaning walls that are less obvious to the naked eye — but no less dangerous. They can still collapse on someone or into surrounding support structures, endangering the integrity of your home's structure. If you're concerned and want to look out for these leaning walls, here are our top signs.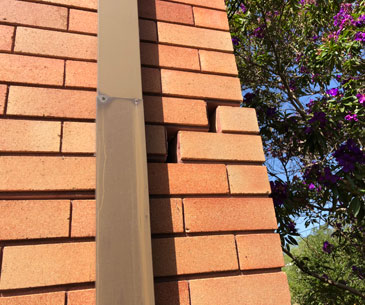 Leaning Wall Sign No. 1: Stepped Cracks
As your home's walls lean one way or the other, the walls may develop stepped cracks along its brick mortar joins. You'll be able to see these on either the inside or outside of a leaning wall.
Stepped cracks usually indicate a large part of your home is moving due to unstable foundations or unstable soil below the ground. If the stepped cracks are more than 5mm, it's time to call us in to investigate.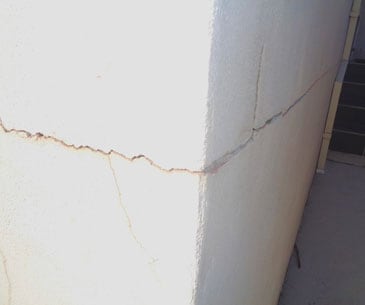 Leaning Wall Sign No. 2: Horizontal Cracks
If any particular wall in your home is showing horizontal cracks, the wall could be dropping into the ground at that specific point. Because of this drop, the wall is prone to leaning inwards into the house or outwards away from the house.
Horizontal cracks indicate localized movement and a foundational failure directly underneath the wall.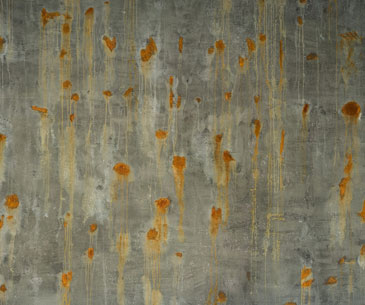 Leaning Wall Sign No. 3: Rust Marks
Rust marks can appear on walls due to wall tie corrosion. They appear in random or staggered patterns. More often than not, they show on the elevation facing a body of water first.
Seeing these rust marks on the external face of a wall is rare, but keep in mind, wall tie corrosion occurs without any obvious signs. If you're not sure, get in touch.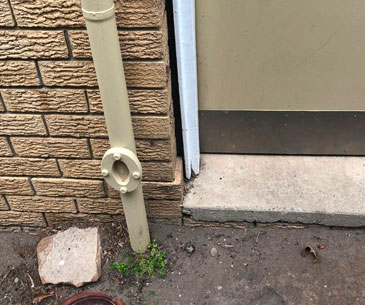 Leaning Wall Sign No. 4:
Gaps Between your Walls and Door Frames
If you have gaps between your walls and door frames, it means your walls are on the move. As the walls move, the internal and external walls can detach. This detachment combined with lateral forces opens these walls to the possibility of collapsing.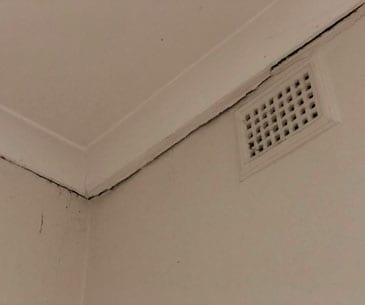 Leaning Wall Sign No. 5:
Ceiling and Cornice Cracks
Ceiling cracks can indicate that your home is sinking into the ground due to unstable soil or poor foundations. The sinking causes pressure to rise upwards from the foundations of your home. In turn, the pressure force your walls to lean.
Leaning Wall Sign No. 6:
Jamming Windows
If you can't close or open your windows without them jamming, there's a likelihood your walls could be leaning one way or the other. Because the walls aren't perfectly level anymore, they're now squeezing the windows in so they can't move.
Need to fix your 

leaning walls

 today?
Got a leaning wall that needs fixing right away? Not sure if you've got leaning walls and want them double checked?
We're happy to come to your house for an inspection at ZERO cost to you.
When you work with us, we promise
Free structural inspections
We take a look at your leaning walls for NOTHING.
Personal, friendly service
We'll treat your home as if it's ours.
Simple, transparent quotes
Our quotes come with easy to understand computer-generated drawings that detail our leaning wall solution.
Minimal disruptions to your life
Stabilising your leaning walls shouldn't take more than a day.
Minimal disruptions to your home
No leaning walls will be knocked down or dismantled.
Affordable pricing
Unlike many other building companies, we only typically charge between $4,000 to $8,000 to stabilise leaning walls. See our full list of prices.
Permanent fixes
We're thorough in what we do, your leaning walls will be stable for good when we're done.
10-year warranty
In the rare case your walls lean again, we'll be back to stabilise them at no extra cost.
Book a FREE inspection of your leaning walls today!
Book a FREE inspection of your leaning walls today!
help and advice
A resource collection of articles, tips and advice