Leaning walls: how do I know I have them for sure?
Book now for a FREE inspection
To book a FREE Structural Assessment, give us a call on 1300 854 115
Are my walls
really leaning?
Why do my walls
lean?
A leaning wall is aesthetically out of sync with the rest of your home and the surrounding landscape. They're a major eyesore, especially if you've worked hard making your home beautiful. And if a wall is leaning over just enough, it could collapse without any warning. This makes a leaning wall extremely dangerous too.
But these ugly, leaning walls are the obvious ones.
There are leaning walls that are less obvious to the naked eye but no less dangerous. They can still collapse on people. Even worse, they can collapse into surrounding support structures and damage the integrity of your home's structure.
If you want to look out for these leaning walls and find out why they lean, read on for more information.
How do I Identify a leaning wall in my house?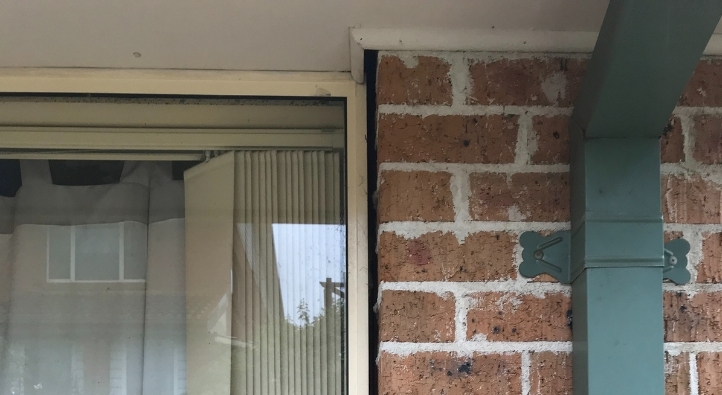 Gaps Between Your Walls and Window Frames
If you have gaps between your walls and window frames, it means your walls are on the move. As the walls move, the internal and external walls can detach. This detachment combined with lateral forces opens these walls to the possibility of collapsing.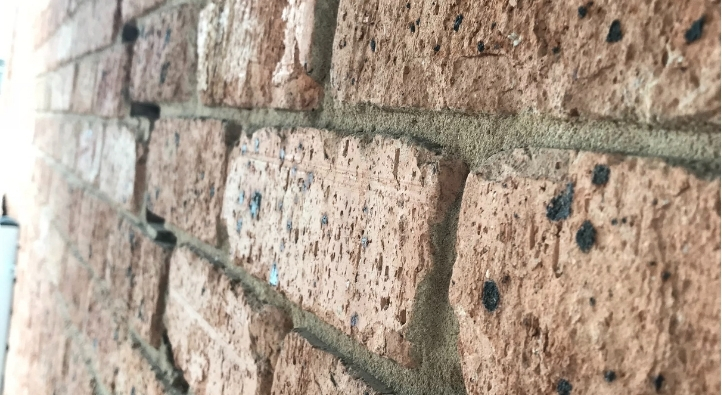 Stepped Cracks Stepped Cracks
As your home's walls lean one way or the other, the walls may develop stepped cracks along their brick mortar joins. You'll be able to see these on either the inside or outside of a leaning wall.
Soffit Trims Pull Apart
Soffit trims (little wooden sticks at the top of your wall) that pull apart are a tell-tale sign of movement in your home. While some detach because of wear an tear, usually they are an indicator of a foundational failure directly beneath the leaning wall.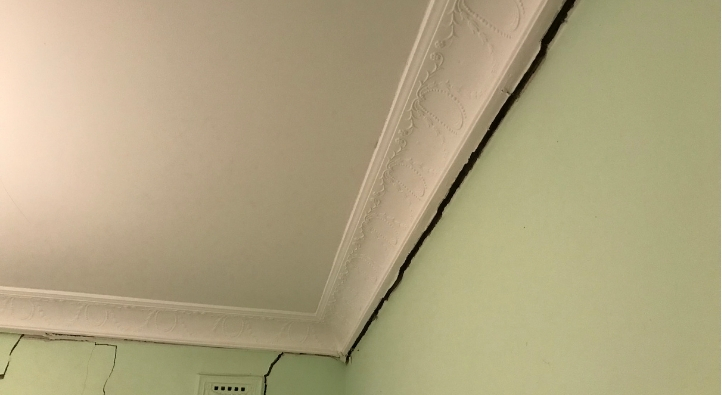 Gaps Between Walls and Cornice
Cornice gaps can indicate that your home is sinking into the ground due to unstable soil or poor foundations. The sinking causes pressure to rise upwards from the foundations of your home. In turn, the pressure forces your walls to lean and supporting ties to fail.
Got a strong feeling your walls are leaning?
Do you need a permanent leaning wall repair solution that's non-disruptive and cost effective?
What are the leading
causes

of leaning walls?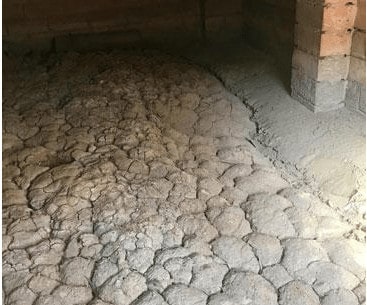 Unstable, Moving Ground
One of the most common reasons for Leaning walls is unstable, moving ground. Both year-round, non-stop movement from reactive clays and too much flowing water that over-saturates your ground causes aeration in the soil. Voids eventually develop underground. Your home's foundations shift in this aerated ground, causing your walls to slip downwards or laterally and ultimately bow and lean.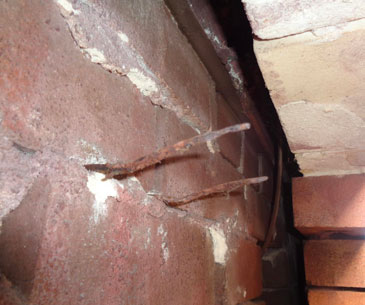 Broken Cavity Wall Ties
Cavity walls are made of two walls, an interior wall and exterior one. Wall ties are attached on the inside cavity of the interior and exterior wall to stabilise them. Cavity wall ties have traditionally been made of steel which rusts and snaps apart after many decades. If your cavity wall ties have actually snapped, your walls will be prone to bowing and leaning. Another reason you may have a leaning walls is the absence of wall ties due to builder negligence.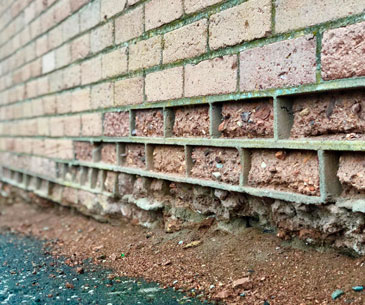 Masonry Decay
Masonry decay, known technically as masonry fretting, occurs due to rising damp and salt attack. If your damp proofing course has failed, your masonry's capillaries will be soaking moisture and salts out of the ground. During dryer months, these salts crystallise and expand from inside the masonry as moisture escapes. The expansion is so forceful, it turns mortar and brick to dust. This devastates walls from the inside, causing them to lean, bow or even collapse.
Need to fix your leaning walls today?
Got a leaning wall or walls that need fixing right away? Not sure if you've got leaning walls and want them double checked?
We're happy to come to your house for an inspection at ZERO cost to you.
FREE structural assessments
Our team will come to your home and inspect your home's structure and wall cracks at no cost. Our quotes are free as well. Save money from the get-go.
Permanent repair of wall cracks
Using our proprietary techniques and technology, we repair wall cracks permanently. What we fix stays fixed. Everything comes with a 10-year warranty.
Lower prices
With our leading techniques and technology, we offer the most competitive pricing around, and can save you thousands of dollars.
Fixed Quotes
After we've completed your quote, we don't change it. We don't add extra costs at the last minute. With us, there are no tricks, no games and zero surprises.
Transparent quotes
Our free quotes come with simple, computer-generated drawings detailing our proposed solution. There's no mystery as to what we'll be doing and what you're paying for.
Minimal disruptions to your life and home
With our progressive, industry leading technology, repairing your home's subsidence shouldn't take more than a day. We don't knock anything down or pull anything apart.
help and advice
A resource collection of articles, tips and advice