We don't underpin homes with traditional methods,
we offer the latest technology
If your home's suffering from subsidence and sinking, you may have considered underpinning as a solution to re-level and stabilise it. But did you know there's a wide variety of underpinning solutions on the market? Most of which are outdated? Some of these traditional methods include mass concrete underpinning, cement grouting underpinning and steel pile underpinning. Not all of these solutions work the same way. But what they have in common is they're all disruptive:
They disrupt the physical structure of your home
They disrupt your life; massive construction works carried out beneath your home force you to move out for weeks
They disrupt your wallet; traditional solutions can cost between $20,000 to $100,000
If your house is a larger one, these traditional underpinning solutions may take longer to complete and cost even more. The worst part? Traditional underpinning usually isn't guaranteed. If something goes wrong, you'll have to break the bank again to have your home repaired.
We offer an improved way
to underpin your home
Our modern, progressive underpinning solution isn't disruptive at all.
The physical structure of your home remains as is. You can stay home while we're at work. You won't need to move out.
We only take a day or two to underpin and lift your home, permanently.
At $4,000 to $8,000 the cost to underpin with our modern method is only a fraction of what traditional methods cost.
With our modern underpinning solution, you'll save a fortune.
We also provide a 10-year warranty. In the very rare case something isn't right, you're also saving money in the long run as we'll be back to repair free of charge.
Our Underpinning Process
We begin with an in-depth investigation phase to measure the levels of your home and pinpoint your home's most problematic areas. Rather than dig massive holes under your home to turn it into a mess, we seek out strategic points under your foundations in which we can inject our proprietary geopolymer resin, GeoPoly™ .
GeoPoly™ injections increase the bearing capacity of the ground through chemical expansion pressure, which is completely safe and controllable. If the ground has become weak or aerated, GeoPoly™ will make the ground rock solid. 
GeoPoly™ reaches final compressive strength within minutes, allowing repairs to be completed within hours as opposed to the weeks it would take with traditional methods and materials.
ARVE Error: src mismatch
url: https://youtu.be/rYQd8jNqaqI
src in: https://www.youtube.com/embed/rYQd8jNqaqI?feature=oembed&enablejsapi=1&origin=https://www.buildfix.com.au
src gen: https://www.youtube.com/embed/rYQd8jNqaqIActual comparison
url: https://youtu.be/rYQd8jNqaqI
src in: https://www.youtube.com/embed/rYQd8jNqaqI?enablejsapi=1&origin=https%3A%2F%2Fwww.buildfix.com.au
src gen: https://www.youtube.com/embed/rYQd8jNqaqI

GeoPoly™
Our modern, efficient solution for underpinning your home
Underpinning Solutions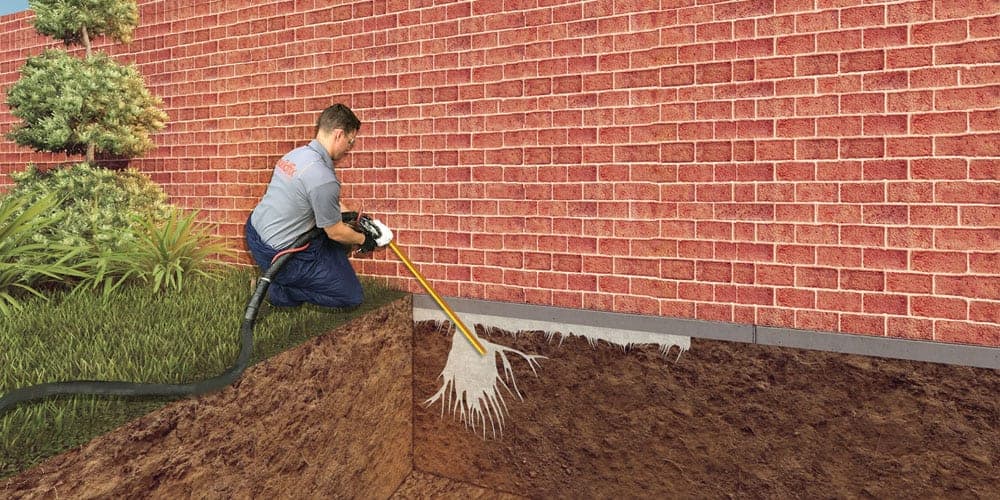 External Foundation Repair
To inject GeoPoly™ externally, we drill small 1 cm access holes about a metre apart through your home's footings until we reach the soil underside. Through these holes, we inject the resins at high pressure through a lance into the weak, aerated, eroded soil or voids in the soil.
We monitor the entire lifting and stabilisation process with laser equipment to ensure the ground has been lifted correctly and is solid. At the end, we cut the lances from your footings and fill the holes leaving them as if they were never touched.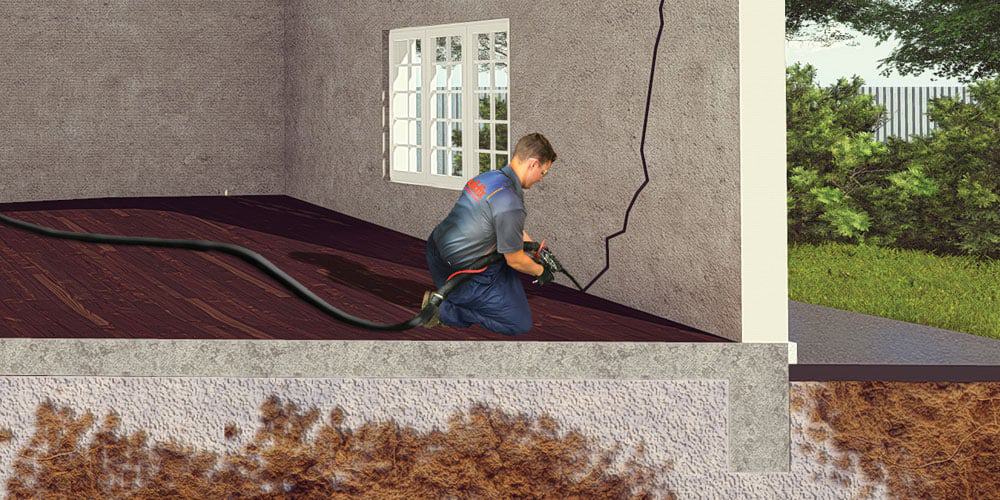 Internal Foundation Repair
Our internal foundation repair process is almost the same as the external one. The difference is we drill the access holes internally, from floor level or in a sub-floor space.
Once we've reached the soil under your floors, we inject GeoPoly™ at high pressure through a lance into the defective soil or voids.
We monitor the entire process with laser levelling equipment. Once the process is complete, we remove the lances and refill the holes leaving everything looking as new.
Need an 
underpinning solution

 today?
Old-school builders and engineers may prescribe traditional underpinning solutions but it's likely they're not going to guarantee results.
If you're looking for an underpinning solution that's reliable, affordable and isn't disruptive, we offer it, starting with a FREE inspection of your house.
When you work with us, we promise
Free structural inspections
We take a look at your home for FREE.
Personal, friendly service
We'll treat your home as if it's ours.
Simple, transparent quotes
Our quotes come with easy to understand computer-generated drawings that detail our proposed solution
We're quick
Stabilisation of your home shouldn't take more than a day
Minimal disruptions to your home
We don't use underpinning and we don't knock down anything.
Affordable pricing
We aim to offer the most competitive prices around. If our price isn't the lowest, we promise to beat any like for like quote by 5%.
Permanent fixes
We're thorough in what we do, a sinking house we stabilise stands firm for good.
10-year warranty
In the rare case your house sinks again, we'll be back too, at no extra cost
Book a FREE inspection today!
Book a FREE inspection today!