Do they indicate deeper 

structural issues

in my house?
Cracks above doors and around windows in your home are usually a tell-tale sign of structural issues in your house. These structural issues are brought on by a variety of factors and they manifest themselves in different ways. Here's what you should be looking out for.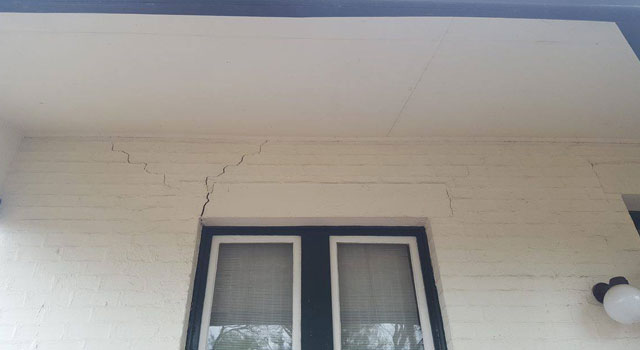 Bricks slipping downwards
If the cracks above your doors and windows are causing bricks to slip down, it's a sign your house is suffering from subsidence. Subsidence causes the ground underneath your home to sink downwards or shift laterally.
This places immense force on your home's foundation that travels throughout your house causing unevenness in your load bearing walls, your ceiling and even the roof. Slipping bricks can also be a sign of poor workmanship.
Wall cracks above windows
It's likely your home is struggling with foundational problems if wall cracks sit above your windows.
If you have lintels above your windows, you may see vertical cracks rising upwards from the lintels. In the case you have arches above your windows, the bricks will no longer follow the curvature of the arch perfectly. They may even fall out.
Bowing or curving lintels
Lintels are made from a variety of materials that can include brick, stone, steel, concrete and even timber wood.
If your home's suffering from structural challenges, uneven forces travelling through your walls will cause lintels to bow or curve above doors and windows. Depending on the material your lintels are made of, they may even crack.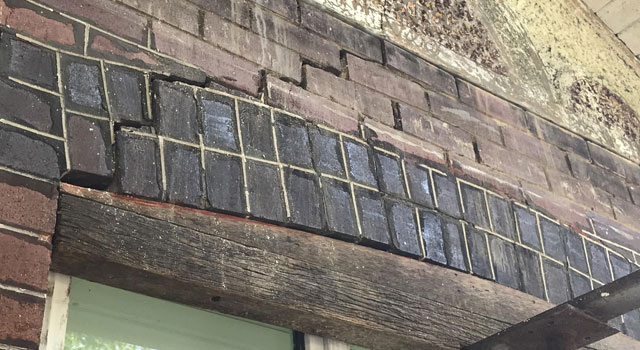 Windows and doors are jammed or loose
If your windows jam, it could mean uneven forces rising from your home's foundations are driving the walls around the windows together, squeezing them in. In the case your windows are loose, it could mean the walls that surround your windows are pulling apart.
In the case of doors, they may get stuck in the door jamb when you try to open them. They can even get stuck against the floor when you open them.
Need the cracks above your
windows and doors 

checked out?
Sometimes cracks are superficial but if bricks are dropping out of arches or lintels have bent and snapped, it's definitely time to give us a call. We'd be happy to visit FREE of charge to investigate the root cause of your home's problems.
When you work with us, we promise
Free structural inspections
We take a look at the cracks above your doors and windows at no charge.
Personal, friendly service
We'll treat your home as if it's ours.
Simple, transparent quotes
Our quotes come with easy to understand computer-generated drawings that detail our proposed solution.
Minimal disruptions to your life
Fixing the cracks above doors and windows shouldn't take more than a day.
Minimal disruptions to your home
We never knock down or rebuild walls, windows or doors.
Affordable pricing
Unlike many other building companies, we only typically charge between $4,000 to $8,000 to fix cracks above doors and windows. See our full list of prices.
Permanent fixes
Cracks above your doors and windows stay fixed for good.
10-year warranty
In the rare case your cracks return, we'll be back to fix them at no extra cost.
Book a FREE inspection today!
Book a FREE inspection today!
help and advice
A resource collection of articles, tips and advice