Cracked Walls
Do cracked walls indicate a structural problem in my home?
Book now for a FREE inspection
Having cracked walls in your home could mean a lot of different things. On one hand, cracked walls can be a superficial, cosmetic issue. On the other hand, they can indicate deeper structural problems in your home. Your home could be sitting on shifting ground or failed house foundations. Cracked walls may even be because of the poor design and construction of your home. If you want to identify whether or not your cracked walls are actually rooted in deeper structural problems, look out for these 4 main types of wall cracks: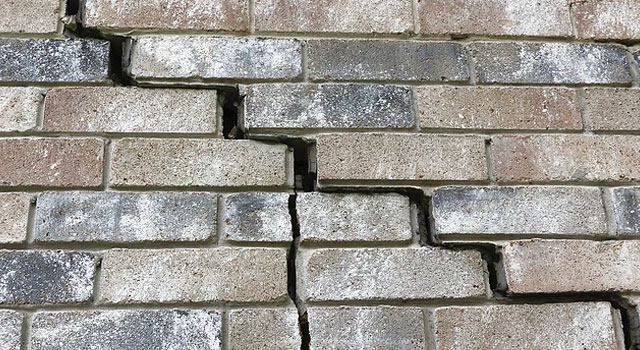 Cracked Wall Type No. 1: Stepped
If you have stepped cracks over 5mm, it's highly likely your house foundations are no longer stable. Stepped cracks usually indicate a large part of your home is moving due to unstable brick house foundations or unstable soil below ground.
When you have stepped cracks, it's likely you'll also have cracked walls in other parts of your home. Stepped wall cracks definitely aren't cosmetic or superficial. They should be investigated as soon as possible.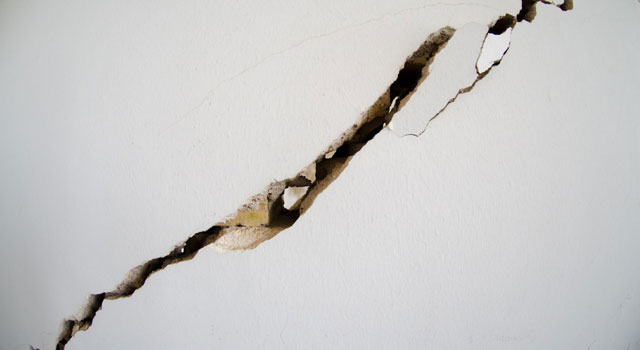 Cracked Wall Type No. 2: Internal & External
If light travels through your cracked walls or if you have cracks sitting above your doors and windows, your home is experiencing significant movement. Movement of your home can be caused by foundation failure, soil failure, additional loads and extensions to your home or even expansion of the actual brick.
If you observe light travelling through your cracked walls at any time of day, your home definitely has a structural problem.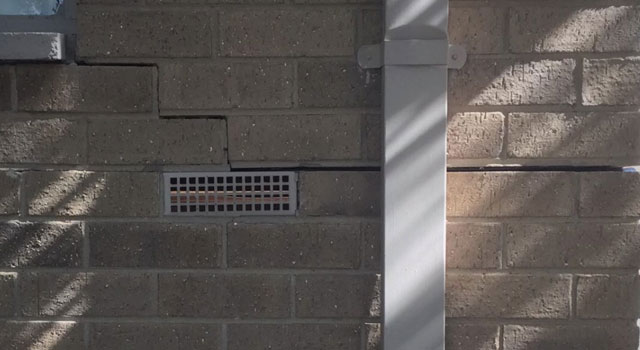 Cracked Wall Type No. 3: Horizontal
Horizontal cracks are a tell-tale sign of localized movement in your home. While stepped cracks are usually an indicator of mass movement, horizontal cracks are an indicator of a foundational failure directly beneath the cracked wall.
Sometimes horizontal cracks just stop which means the wall is dropping down at a very localised and specific location. While horizontal cracks are a localised issue, the remainder of the structure will continue to sink and break apart if they're not fixed.
Cracked Wall Type No. 4: Cracks in Corners
Over extended periods of time, clay bricks (natural product clay) expand. Some can even expand up to several millimetres per year. This may not sound like much, but over decades this expansion of the clay brick can create lateral force. This force drives the ends of walls into each other causing cracks to appear in the corners of your home.
Left untreated, lateral force can destabilise your home to the extent the walls can become free-standing and ready to fall over.
Need your 
cracked walls

repaired today?
Do you have cracked walls that look just like the ones on this page? Or cracked walls you're just unsure about? We'd be happy to inspect your house at no charge.
When you work with us, we promise
Free structural inspections
We take a look at your home's cracked walls at no charge.
Personal, friendly service
We'll treat your home as if it's ours.
Simple, transparent quotes
Our quotes come with easy to understand computer-generated drawings that detail our proposed solution.
Minimal disruptions to your life
Repairs to your cracked walls shouldn't take more than a day.
Minimal disruptions to your home
We don't use underpinning and we don't knock down walls.
Affordable pricing
We aim to offer the most competitive prices around. If our price isn't the lowest, we promise to beat any like for like quote by 5%.
Permanent fixes
We're thorough in what we do, cracked walls we fix will stay fixed.
10-year warranty
In the rare case the wall cracks come back, we'll be back too, at no extra cost.
Book a FREE inspection of your cracked walls today!
Book a FREE inspection of your cracked walls today!
A resource collection of articles, tips and advice