The most common causes of
house pier destabilisation
House piers move or sink for a variety of reasons. In order to prescribe the correct solution to raise, stabilise or stop them from sinking further, understanding why the house piers are on the go is important. Want to know why your house piers are moving? Here are some of the most common causes.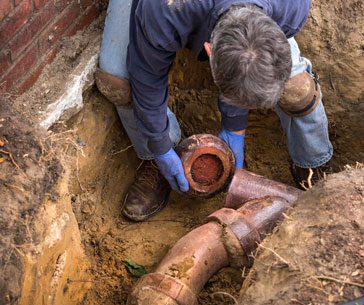 Leaking Pipes
When excess water soaks into soil, the soil becomes saturated and weak. When it comes to house piers, water leaking from cracked, broken or unconnected bathroom and kitchen pipes are a major cause of soil erosion, soil aeration and voids. The water from the leaking pipes travels into the ground, around your piers and pools into the soil, causing movement.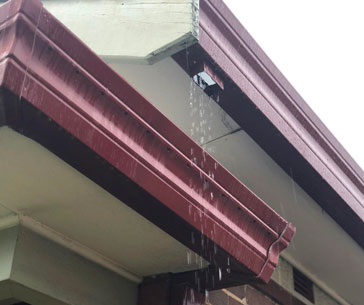 Poor Storm Water Drainage
If storm water drains near your home have overflowed with rain, excess rain can find its way towards your home's foundations and house piers. Rain may stop, but the excess rain water will have nowhere to go except into the ground where your house piers are built. This weakens the soil upon which your house piers sit and begins downward movement.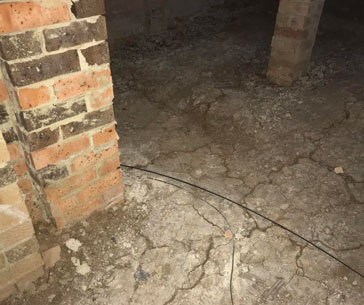 Lengthy Drought
Reactive clay soils expand and contract under different weather conditions. They expand in cooler, wetter weather but contract when it's hot and dry. If you've experienced a long drought, the reactive clay soil under your home may have contracted, causing sinking.
Vibrations
If your home's built near a construction site, main road, railway line or airport, the ground under your home would be absorbing a tremendous amount of impact. Heavy vehicles like excavators, concrete mixing trucks, trains and planes can cause the ground to quake. The vibrations weaken the soil to the point your house piers are no longer stable.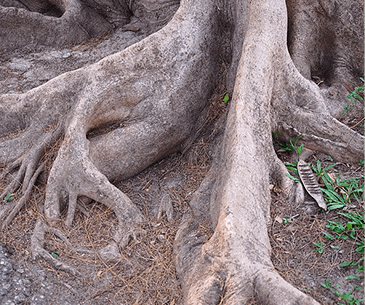 Tree Roots and Vegetation
It's less common, but another reason why your house piers are failing is thirsty vegetation. Some trees and sickly vegetation have an excessive amount of roots. Greedy for water, they find their way under and around your piers to suck every last drop of moisture out of the soil. As the soil dries up, your house piers shift.
Want your
house piers

checked out?
Experienced a lengthy drought or flood? Have leaking pipes? Live where heavy vehicles operate day in and out? Worried your house piers are moving?
We'd be happy to inspect them at ZERO COST.
When you work with us, we promise
Free structural inspections
We take a look at your sinking floor piers at no charge.
Personal, friendly service
We'll treat your home as if it's ours.
Simple, transparent quotes
Our pier repair quotes come with easy to understand computer-generated drawings that detail our proposed solution.
Minimal disruptions to your life
Stabilisation and re-levelling of your sinking floor piers shouldn't take more than a day.
Minimal disruptions to your home
We never knock down or rebuild floor piers.
Affordable pricing
We aim to offer the most competitive prices around. If our price isn't the lowest, we promise to beat any like for like quote by 5%.
Permanent fixes
We're thorough in what we do, piers we stabilise stay solid for good.
10-year warranty
In the rare case your floor piers sink again, we'll be back to fix them at no extra cost.
Book a FREE inspection of your house piers today!
Book a FREE inspection of your house piers today!
help and advice
A resource collection of articles, tips and advice