Industry
Leading
Warranty
Industry
Leading
Warranty
We continue to lead the industry in service, innovation and fair pricing. When it comes to our warranties, we want to make a genuine promise to our customers that gives them the ultimate peace of mind. And we don't make promises we can't keep.
Over the past 10,000+ projects, we've provided customers with our industry-leading warranties to ensure their home is covered from the ground up.
Warranty information —
GeoPoly™ 10-year Warranty
If we lift your foundations and stabilise the ground below your structure with our GeoPoly™ solution, and it continues to sink within ten years, we will re-inject and raise it again, at no cost to you.*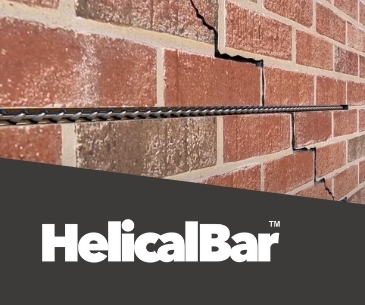 HelicalBar™ 10-year Warranty
If movement continues after our HelicalBar™ systems were installed in your walls, we'll return to re-install and fix the cracks anytime within a ten year period, at no cost to you.*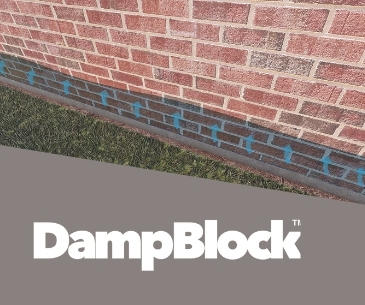 DampBlock™ 10-year Warranty
If you choose us to repair rising damp in your walls with our DampBlock™ treatment, we promise it'll remain damp free . If not, we'll return within 10 years and put it right, at no cost to you.*
Some exclusions and limitations apply, see below.
Need more info about our technologies?
Take a walk through our interactive home to learn more about our repair technologies.
Warranty FAQs
Does your warranty only cover for deterioration of the product?
No, our warranties cover you for much more than product deterioration.

Product deterioration warranties offer little protection for homeowners, and it can be challenging to prove.

Instead, we remove the uncertainty for you. Our warranties go far beyond product deterioration and cover the repair against eventualities that are beyond your control and ours, which is why our warranties are industry-leading.
What exactly will my warranty cover?
Repair failure beyond our control caused by; burst pipes and drains, reactive clay subsidence, soil washout, vibrations from nearby construction, subsidence caused by vegetation growth, and additional load from a single story extension.

Repair failure caused by material shrinkage, deterioration, corrosion, rot, breakage.

Faulty installation or poor workmanship.
Can I transfer the warranty?
Yes, there is a small admin fee, and you must give the new owners the original quote, repair detail, and a copy of the invoice to ensure they fully understand the work carried out by us.
What happens if I need to claim my warranty?
In the rare case you call us back, we will return to assess the original work and monitor for a short time to establish what is going on with your home and pinpoint any problems. If our initial repairs fail, we will return once to ensure your home is repaired as promised.
How long will my warranty last?
All Buildfix warranties last for ten years and begin the instant works are complete.
Exclusions and Limitations
We're upfront about our warranty exclusions and limitations from the get-go, no tricks, no games, and no confusing legal jargon.
Natural hazard
Natural hazards (an act of god) such as earthquakes, tsunamis, land slides, volcanos, avalanches, floods – broad scale floods and bushfires, are not covered by our warranties.
Someone else's work
We only cover work performed by us.
Repair locations covered
Our warranties cover the repair locations of the foundation or structure highlighted in our repair detail provided with the quote and one metre beyond.
Excavations
Excavating or digging the ground under the structure or within the zone of influence after we complete repairs will void our warranties.
Poorly maintained drainage
Drainage should be kept in good condition and well maintained to avoid invalidating our warranties.
Removal of products or materials
Our warranties are void if our products and materials are damaged or removed from the structure after repairs.
Settlement
Our warranties do not cover structures or foundations for minor and expected settlement.
Not acting on Buildfix advice
Not carrying out repairs recommended by Buildfix will void our warranties.
We offer permanent solutions, guaranteed!
If you suspect your house is suffering subsidence or other structural problems, it's worth having it looked at sooner than later.
We're happy to take a look at your home for FREE.