Your walls will bow, bulge or lean for a variety of reasons. It's important to diagnose the real reason for the bowing or leaning before trying to stabilise your walls. If you want to know why you have bowed walls, here are some of the most common reasons.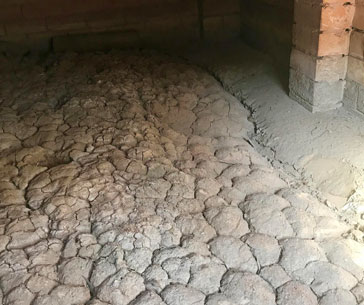 Bowed Walls Cause No. 1:
Unstable, Moving Ground
One of the most common reasons for bowed walls is unstable, moving ground. Both year-round, non-stop movement from reactive clays and too much flowing water that over-saturates your ground causes aeration in the soil. Voids eventually develop underground. Your home's foundations shift in this aerated ground, causing your walls to slip downwards or laterally and ultimately bow and lean.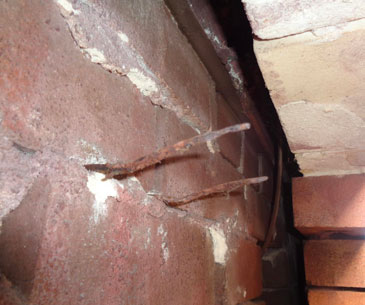 Bowed Walls Cause No. 2:
Broken Cavity Wall Ties
Cavity walls are made of two walls, an interior wall and exterior one. Wall ties are attached on the inside cavity of the interior and exterior wall to stabilise them. Cavity wall ties have traditionally been made of steel which rusts and snaps apart after many decades. If your cavity wall ties have actually snapped, your walls will be prone to bowing and leaning. Another reason you may have a bowed wall is the absence of wall ties due to builder negligence.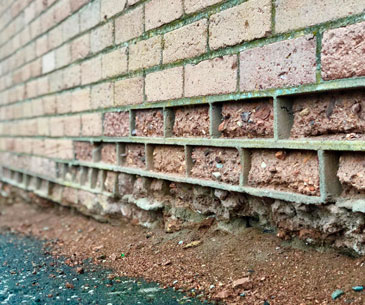 Bowed Walls Cause No. 3:
Masonry Decay
Masonry decay, known technically as masonry fretting, occurs due to rising damp and salt attack. If your damp proofing course has failed, your masonry's capillaries will be soaking moisture and salts out of the ground. During dryer months, these salts crystallise and expand from inside the masonry as moisture escapes. The expansion is so forceful, it turns mortar and brick to dust. This devastates walls from the inside, causing them to lean, bow or even collapse.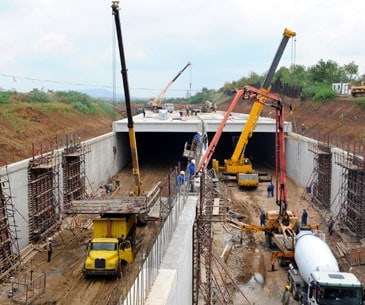 Bowed Walls Cause No. 4: Vibrations
If you live near a construction site, main road, train line or airport, the ground upon which your home sits absorbs high impact shocks, daily. Large excavators, heavy trucks, high speed trains whizzing by and airplanes taking off and landing, cause the soil on which your home sits to shake, aerate and destabilise. As the ground becomes less stable, your house foundations start to come apart, causing the walls to bow and lean.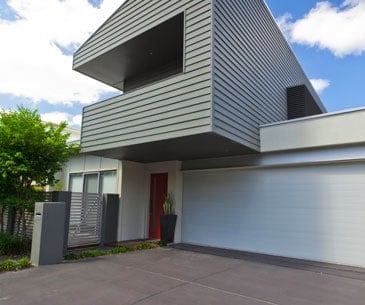 Bowed Walls Cause No. 5: Increased Load
Adding extra weight to your home places a huge amount of pressure on your home's structure and the soil upon which it sits. This extra weight most commonly comes from wall extensions that have been added without any consideration for the amount of weight the walls were constructed to take. The extra weight adds pressure to the ground and also pulls at the previously constructed walls causing them to bow.
Want your 

bowed walls

 fixed up now?
If you're certain your walls are bowing and you want them fixed as soon as possible, we'd love to help you out. We begin with a FREE inspection of your house.
When you work with us, we promise
Free structural inspections
We take a look at your leaning walls for NOTHING.
Personal, friendly service
We'll treat your home as if it's ours.
Simple, transparent quotes
Our quotes come with easy to understand computer-generated drawings that detail our leaning wall solution.
Minimal disruptions to your life
Stabilising your leaning walls shouldn't take more than a day.
Minimal disruptions to your home
No leaning walls will be knocked down or dismantled.
Affordable pricing
We aim to offer the most competitive prices around. If our price isn't the lowest, we promise to beat any like for like quote by 5%.
Permanent fixes
We're thorough in what we do, your leaning walls will be stable for good when we're done.
10-year warranty
In the rare case your walls lean again, we'll be back to stabilise them at no extra cost.
Book a FREE inspection of your leaning walls today!
Book a FREE inspection of your leaning walls today!
help and advice
A resource collection of articles, tips and advice